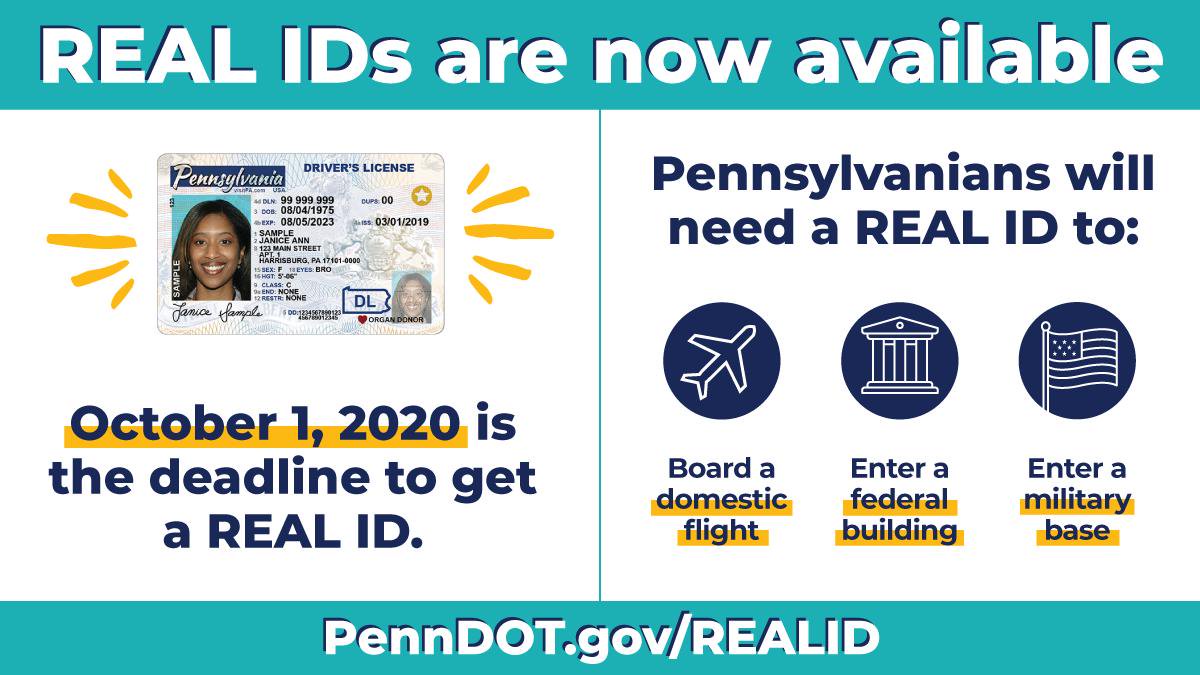 First of all, this is NOT a simple process.
You should allow some time. I actually went to get my photo taken for my new license and figured that I would take care of it at the same time.. I thought it would be easy… Not really.
Best times to visit the DMV in Chippewa? Not TUESDAY and not SATURDAY.
Wednesday around 10-2, or Thursday around 10-2 seemed to be the best time.
The entire process took about 45 minutes with my photo being taken twice, once for the new Drivers License photo and again for the REAL ID application and I asked a LOT of questions.
First of all the initial fee for the REAL ID is $60.50… $30.00 processing fee for the first time and a $30.50 fee for the REAL ID.
After that, every four years you do not have to go through the process again (well, maybe if it expires), or after a certain lapse. That was not defined.. and the rate to renew can go up for the renewal.
Since I have a brand new license, 4 years is added to the current time prior to expiration on my DL, so I have about 8 years.
The driver's license that I took the pic on says at the top THIS IS NOT A REAL ID.
So, if you want a REAL ID then you should definitely jump through the hoops.
I was told that I should have my REAL ID mailed to me within 2 weeks of my application yesterday, then I should destroy my new Drivers License – only a REAL ID or a Driver's License is required (one item in your possession), since the REAL ID is in actuality an "enhanced Driver's License"…. But until that time I was told to keep my receipt, my DL and my REAL ID PHOTO CARD PAPERWORK with me.
Now here is the tricky part.
I went and got my photo for my DL and they printed my new DL first, then I had to get another number at the kiosk for the REAL ID application and go through that process.
You must have a Social Security card with your legal name as it appears on your DL or Passport. If you do not have a SS Card you will have to visit the SS Office in person to request one, and that is quite the experience! Not online and not by phone….They do mail your new SS card to you, and this is about 7-10 business days to receive it.
Locations: https://www.ssofficelocation.com/pennsylvania-social-security-offices-sos38
And very important, if you are married, you will need your marriage certificate if you need to show your name change. If you are divorced, divorce decree, legal name change documents, it is the same.
They, the DMV, need to see how you came about this name as it appears on your identification, since this is protection from those who are human traffickers or trying to steal your identity.
IT MUST MATCH… if you use a maiden name as a middle name, or however you have it your SS Card it should match for your ID or Driver's License. If not you will have to jump through additional hoops at the SSA to get it to match.
It used to matter if the SS card was laminated. It says right on the card to not laminate, but some people have them done. It used to matter to the DMV, but 2 weeks after they began to implement REAL ID applications being implemented, they eased that restriction.
If you do not have a current passport, you will need a birth certificate with the raised seal – not a announcement, not a baptismal certificate, nothing from the church (Separation of Church and State with the government ya' know), it must be your Birth Certificate which can be obtained in person, for a fee, or online application from Vital Statistics if you do not have one.
Again, there is a fee to obtain one – https://www.health.pa.gov/topics/certificates/Pages/Vital%20Records.aspx for PA births only. You will need to go to another state website if you were born outside of PA. You will need 2 pieces of mail that show you live at your address on your DL or ID Card, such as a Bank statement, bill, insurance, etc, but it must be first class mail.
If you received a card with Real ID instructions from the DMV that works too.
You will need your DL or ID card from PA with you.
You will need a check or money order – credit and debit cards are not accepted (** Correction 5/2019 – Some DMV locations now accept credit cards. Check with your local DMV before visiting to be sure **).
You must appear in person to process this – no exceptions – and you may or may not have to have your photo taken – random selection from what I could figure, I had to have my pic taken twice, one for the DL and one for the REAL ID, so make sure that you are having a good hair day if that matters to you.
There are several locations in PA for the DMV, here is their website: https://www.dmv.pa.gov/Pages/default.aspx
You will be turned away until you have all of the correct documentation as this is a similar procedure for passport, but the state form of it. And no, you cannot use your REAL ID to travel outside the US.
Now here's your call… Do you have to get one?
If you have a passport? No, you can use that for air travel in the US and outside, BUT…. you will also need to use your passport to enter a government building/museum, etc.
So, do you want to risk losing it and paying for another passport? That's your decision.. I decided that eventually, not knowing if the government could change the procedure and decision at any time, that I may need to do this, and decided to cough up the money now. I also do not want to lose my passport or always travel with it in the US.
I also wanted to find out how this works so I could tell YOU 🙂
Hope this is helpful! If you have any additional questions just leave a comment down below.