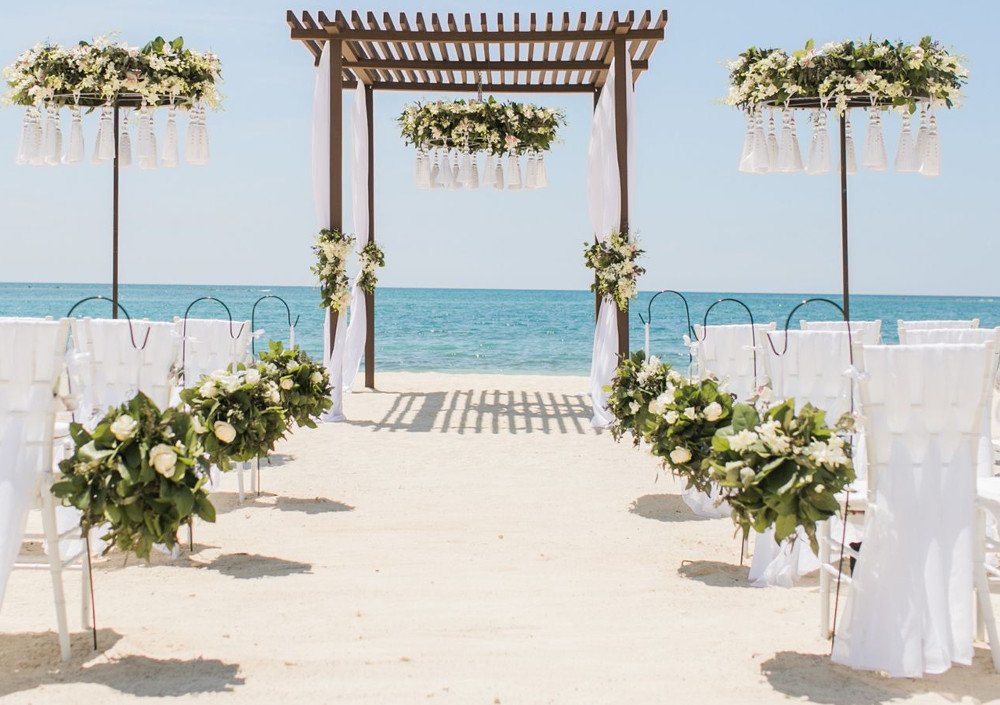 Always dreamed of getting married in an exotic locale? Now you can! We'll handle all of the details for you and make your wedding the magical experience you always dreamed it would be.
Get Married Anywhere
Whether your dream wedding is on the shores of Cancun or Barbados, there are plenty of Caribbean islands that cater to your every desire. We partner with professionals in the industry, such as Sandals Resorts, to bring you a fantastic wedding that will leave you breathless.
Free Website On Us
Because we know that there is plenty of other details that need to be ironed out, creating a website to announce your destination wedding and allow guests to RSVP and view pricing should not be one of them. We create a website, personalized with your photos and wedding details, for free with your destination wedding booking. Just one way we make your wedding planning that much easier.
Honeymoon Offerings
While a destination wedding is bound to have the feeling of a honeymoon getaway, we are more than happy to plan a romantic trip after your wedding to anywhere you desire. From a romantic couples-only retreat with Couples Resorts, a Caribbean getaway with Sandals Resorts, or an exciting trip or cruise anywhere else in the world, we have you covered.